Starting, Selling, or Buying a Business?
Jan. 11, 2023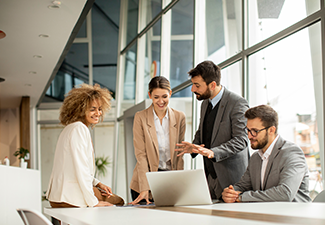 Are you a business owner that has worked hard to build something special? We know that your hard work and planning lead to success in your business endeavors. Our attorneys have extensive experience helping businesses and entrepreneurs achieve their goals. We can help you efficiently incorporate your LLC or Corporation. We identify important legal issues and work to help you limit your personal liability for business debts.
Partnership:
Two or more people who run a business for profit, the business is not taxed directly, but there may be no limited liability protection for the owners.
Corporation:
Business is a separate entity from its owners. Owners are stockholders that contribute money. Everyday operations can be managed by others. The stockholders are not personally liable for business debts as long as certain formalities are maintained.
Limited Liability Company:
This entity is designed to avoid all of the formalities involved with a corporation and allows for limited liability for its owners (assuming certain formalities are met), flexible management style, and variation on the type of taxation the owners will face.
Contract Preparation:
Well-worded, written contracts, agreements, and leases prevent misunderstandings and ensure that every deal involves a meeting of the minds. We bring clarity to your business dealings.
Contact the Law Offices of Lewis & Van Sickle, LLC today for more information or to schedule a legal consultation with us. You can also reach us by phone at (920) 434-9977.-